Testimonials
---

Bravos to the editorial team of IJAWB of MedCrave. I really appreciate their efforts and endless time for the success of reviewed and uploaded our research article. More grace to you.
Japheth Henry Dau,

Nigeria

"MOJ Immunology enhances access to medicine for those in developing countries by publishing immunology information on line where anyone can digest it!"
Jim Mulry,

USA

The exchange and responses in Nursing and Care Open Access Journal have been quick and concrete.
Rosa Ruiz,

Spain

I appreciated the high professionalism of Biometrics and Biostatistics International Journal(BBIJ) Team making effective a demanding schedule and a quality editing job.
Paulo Gomes,

Portugal

It was a good experience with IRATJ
Ahmad Mashayekhi,

Iran

Journal of Nanomedicine Research is a new scientific journal value in the field of Nanomedicine, made in a short time a big scientific revolution and it made remarkable successes. It was the perfect tool to highlight the new and outstanding in scientific research specialist. We wish to continue and achieve other future successes to this journal.
Abdelmadjid Maireche,

Algeria

The overall experience with MOJ Orthopedics & Rheumatology from MedCrave is nice and considerable.
Shin-Tsu Chang,

Taiwan

It has been a great privilege to join many esteemed colleagues serving on the Editorial board. I am so very happy to see such rapid growth along with increased quality of scientific articles at AOVS. Best wishes for continued success in many years to come.
Tina Guanting Qiu,

USA

I had a wonderful experience with JNHFE and I look forward to more exciting experience.
Ndi Bongjo,

Nigeria

I had a very pleasant experience working with such amazing journal IJAWB. I am extremely satisfied all the process of my article from submission to publication, thus highly thankful to the Journal.
Zakariye Abdifatah Ahmed,

Somalia

Thank you! The reviewing process in AAOAJ is fast which enables authors to make a better time arrangement.
Chien-tsung Lu,

USA

Congratulations to our journal for obtaining a good index in the well known repositories! I really appreciate the hard work you are doing for our journal to make it so successful know. I cannot believe International Journal of Avian & Wildlife Biology will grow so fast without your effort.
Qi Chen,

USA

As the Editor-in-Chief of the Journal of Lung, Pulmonary and Respiratory Research, MedCrave, USA, it is my great pleasure and feel very proud to work with the staff of this much impressively qualified academic journal. Our journal regularly provides quick and excellent handling of the manuscript. The peer review is excellent, constructive and invaluable addressing significant problems within the manuscripts, and of course our technical expertise is quite competent. Publishing with MedCrave is perfect-quick editorial decision, rapid editing of the proofs and helpful communication. The speed and ease with which the review process is unrolled are appreciated by our authors. Very useful interactive References are suggested by our Reviewers that can save a lot of the author(s)' s time; this also allows making the author(s)' s work better argumented and stylistically improved. All our services provided by the JLPRR editorial office are prompt and perfectly clear. With our excellent journal management, I strongly hope that our journal will get it more indexing in the world standardized databases.
Attapon Cheepsattayakorn,

Thailand

I am very happy to working with MedCrave and Editor–In-Chief for MOJ Immunology (MOJI) . Their speed and hard-working personality always amaze me. They like to help the authors as well as reviewers for our journal MOJI. Their feedback time is very fast when you need it. Their insistence on some of my delayed work makes me try more to come to an end my unfinished work. MOJ Immunology is quickly evolving and developing the new type of journal in this area. I know MOJI definitely will take its place in this very significant area of medicine near future. I intend to continue work with MOJI either as an editorial board member or a reviewer as always. Thanks for the very qualified team and publications.
Oner Ozdemir,

Turkey

Excellent experts. Enjoyed working with the editors of JSRT
Alex Sobko,

Israel

I am happy about everything you do for me. we will send a manuscript in the future towards JPNC.
Yonas Fissha,

Ethiopia

Having been given the honor of EMIJ's editor, it's my deep pleasure to express my gratitude and compliments to the entire working crew, who has been offering unimpeded efforts with tremendous honesty and professionalism to pursue the frontline in the field of endocrinology and metabolic disorders, and could achieve versatile aspects of scientific perspectives by high prestigious researchers and authors all around the globe, I personally have found going through the issues whether a reviewer or a reader enormous and indispensable add on to my knowledge and experience and keep my insight bright and sharp all the time
Saadi Al-Jadir,

Iraq

It has been a wonderful experience with the team of Medcrave Online Journal of Toxicology. I am satisfied and consider it an asset for my academic development.
Maria Sandra Goma Teixeira,

Angola

As a member of the Editorial Board of the Obstetrics & Gynecology International Journal I have the opportunity of reading many of the articles that are submitted to the Journal. I have always been impressed by the high quality of these articles written by serious researchers around the world. I salute the work of the Journal. The site is well organized. I am willing to help your organization by cooperation in the field of Obstetrics, Gynecology and Human Reproduction. I am grateful of the people in the Editorial office of this Journal who make this achievement possible.
Emilija Jasovic-Siveska,

Macedonia

Journal of Textile Engineering & Fashion Technology have an appropriate reviewers and comments are very constructive allowing further improve the quality of paper. Rapid response of review progress. Very professional way of managing the submitted articles and editorial work. The instruction to authors for paper submission are very easy to understand and follow.
Danmei Sun,

UK

You are always cordial and willing to help researchers in presenting their scientific contributions with ease and accuracy.
Wael Noseir,

Egypt

As a cosmetic & reconstructive gynecologist, I always read the Obstetrics & Gynecology International Journal to keep up with the latest updates in our specialty. I have found its depth and scope invaluable in supporting my work and research.
Amr Seifeldin ,

Egypt

While a relatively recent addition to the professional open, online literature on cancer, Journal of Cancer Prevention and Current Research (JCPCR) has quickly set the new trend on quality, reach of colleague scientists and peers, and courtesy and efficiency of services. I highly encourage cancer scientists, researchers, and clinicians to seriously consider submitting their work for possible publication in JCPCR.
Alain L Fymat,

USA

Our experience in publishing the results of our scientific research in JMEN was very good. We are grateful for the professionalism and excellent assistance provided to the authors by the JMEN Editorial and Review Analyst, Miss Monica. The publishing process, from entire peer review process of the manuscript, until editing and obtaining the DOI was fast. And the editorial quality of the article was excellent. Congratulations to the JMEN team and the MedCrave Group.
Fernando Fernandes,

Brazil

International Journal of Molecular Biology: Open Access is a systematic review journal that aims to provide specialists with a unique and educational platform to keep up-to-date with the expanding volume of information published in the field of Molecular biology. International Journal of Molecular Biology: Open Access publishes topical, high-quality reviews and research papers on all aspects of the field. The journal combines editorial expertise from around the world with exceptional breadth of coverage, providing access to research in a single accessible source. International Journal of Molecular Biology: Open Access publishes articles on outstanding discoveries across the entire spectrum of Microbiology. With its 21st century approach to publication, it encourages interdisciplinary studies and communicates progress in the field to both specialists and the broader public.
Maulin Pramod Shah,

India

Nice experience with Sociology International Journal.
Mariana Stanciu,

Romania

I do appreciate the entire editorial team for their kind consideration and cooperation to review fairly and make a final decision for publication. And, I would also like to extend my gratitude to the Editorial & Review Analyst of Sociology International Journal for the mutual correspondence during the submission and publication process. Thank you for your kind consideration and cooperation!
Dipak Tharu,

Taiwan

I have the opportunity of reading many of the published articles; I have always been impressed by the high quality and well written articles. I am grateful to the people in the editorial office of this Journal who make this achievement possible. MedCrave online is doing a great job by providing immediate access to all scientist all over the world to download the full text of the published articles for free without any restriction. It is a great pleasure working with your journal. Thank you all for the excellent job! I really appreciate it.
Mohamed Sayed-Ahmed,

Egypt

Really, i get very good deal in all steps with JMEN and quick response to all of my emails.
Eman A. Mahmoud El-Shabasy,

Egypt

As a practicing Pediatrician & Pulmonologist who has over 30+ years of clinical experience and over 15+ years of full time research and drug discovery experience - I have many opportunities to participate in peer-reviewed editing, manuscript review and writing. Clearly the need for more rapidly reviewed and more widely accessible scientific and clinical reports and commentary is needed, and web-based journals with free access to scientists and clinicians are critical at this time. I have had the opportunity to volunteer as a reviewer as well as an author for a number of the relevant MedCrave Online publications - and I have been impressed at the scope of work published thus far and the widened opportunity for peer review and publishing that it avails to clinical as well as research-based healthcare professions globally. The quality of submissions, as well as published manuscripts continues to improve and grow in scope and reach. Keep up the fine work. Well done.
Alan H Cohen,

USA

IRATJ team very kind and they helped us so much. We appreciated for their support to science.
Mücahid Candan,

Turkey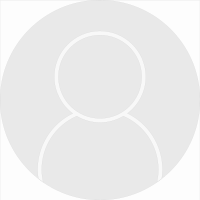 I really enjoyed the process of article submission in Journal of Bacteriology & Mycology: Open access. The electronic response was very fast and efficient. The peer-review comments were sensible and allowed me scope to make some changes that have resulted in a much better paper than the original document I submitted. The editorial liaison was excellent and very reassuring.
Cameron L Jones,

Australia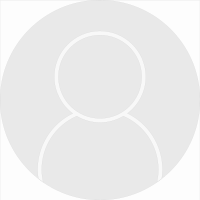 First and Foremost, the Ebook cover looks very good in Complementary and Alternative Medicine.
Robelyn Garcia,

USA

The main concern of the journal Journal of Nutritional Health & Food Engineering is informing the scientific community on the works by the researchers from all over the world, strengthening the world position of the science they represent, showing the results of perspective scientific researches in the food industry, nutritional health and related branches. Journal of Nutritional Health & Food Engineering provide following tasks: Comprehensive and integrated analysis of international experience of development of food industry and the food science; Development of international cooperation with the aim of ensuring the compliance of food products with international standards; Promoting the participation in scientific and practical work of scientists, providing opportunities for broad discussion of their research results. Formation of optimal conditions for interaction and communication authors for scientific discussions and joint studies; Creating an effective tool in the form of periodic scientific-analytical publication designed to advance knowledge.
Olga Musina,

Russia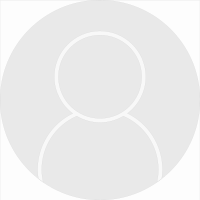 As for the e-book, the formatting you performed is very nice.
Sanjive Qazi,

USA

MedCarve offers a platform to so many distinguishable reachers in different fields of research and it would be great to become an honourable member of the editorial board. MOJ Food processing and Technology provides insights that help to make foods more safe, more tasty, of higher quality and to improve human health
Rob te Biesebeke,

Switzerland

Hematology and Transfusion International Journal has an efficient reviewing process and proofs are generated of very good quality facilitating timely publications.
Denise E Jackson,

Australia

Your are an excellent editorial with high quality scientific literature. Thanks a lot JNHFE.
Arturo Salazar Campuzano,

Mexico

It is a pleasure to serve as an Editorial Board Member / Peer reviewer for MedCrave Online Journal of Toxicology. The review process of this journal is extremely efficient and seems effortless. I am impressed with the professional efficiency and friendly communication with the editorial staff of this journal. I wish to express my sincere appreciation for the Publisher and the staff for their efforts, and dedication to maintain the high integrity of their publications. I recommend potential authors to publish their innovative research articles in this journal.
Bhuvnesh K Sharma,

USA

I always admire the wonderful job that you have done for the Advances in Plants & Agriculture Research Journal. Your enthusiasm and endless energy putting on this journal is remarkable and greatly appreciated.
Mohammad Pessarakli,

USA

The editorial process of Biometrics and Biostatistics International Journal is very nice and appreciable. The whole BBIJ teams' cooperation from review to final publication is excellent.
G Srinivasa Rao,

India

I know Gastroenterology & Hepatology: Open Access from the time it launched and suppose it to be a good rising journal in the field. I also acknowledge quick peer review process and constant striving for excellence of the editorial team towards the quality of the submitted manuscripts.
Christina Nasadyuk,

Ukraine

I, Dr. Ashok K Rathoure, am pleased to share few words towards MedCrave Group and its Team. MedCrave team is responsive and eager to work smooth and faster manner. The experience of publication with International Journal of Avian & Wildlife Biology was great. I am really thankful to Hannah for supporting each and every step for clarifications and confusions. Timely response from Hannah is really appreciable. I have been impressed with the excellent professionalism on constructive editorial work and quick turnaround time for our manuscript publications. I am sure this knowledge disseminating world journal will adhere millions of science readers in the years to come. Heartiest Congratulations for your devoted endeavor in publishing the esteemed journals. I am really thankful and grateful to MedCrave team members for accommodating my articles in the journals of repute. MedCrave is doing great job!!
Ashok K Rathoure,

India

Advances in Ophthalmology & Visual System Journal is a window for researchers to introduce their scientific work professionally, in open access manner to help sharing their knowledge and experience with other ophthalmologists without adding borders and burdens.
Ameen Marashi,

Syria

This year, I have been appointed the Editor-in-Chief of the International Journal of Avian and Wildlife Biology. It is a young journal launched in 2016, but already 80 articles are published. The strict and very professional editorial board is securing a high quality of articles. As the editor, I have experienced very well organised system of publishing, on which I would like to congratulate the editorial office. The goal of the journal is to consolidate the scientific community in the subjects which are vital for a broad dissemination of wild plants and animals' biology, providing scientific bases for conservation strategies. I am convinced that the journal will significantly contribute to a better knowledge about wild fauna and flora, preserving the nature for future generations.
André Chwalibog,

Denmark

The Journal of Human Virology and Retrovirology offers or have a proven record of quality; Affirmed its performance; Product of value; Services of excellence and it gives timeous delivery to its contributors. Mainly publishes peer-reviewed research articles, reviews and mini-reviews and satisfies the customers. As a personal recommendation, this Journal is well-constructed and supported and deserves an expression of esteem, admiration and gratitude. It contributes significantly to scientific and medical knowledge and discourse.
Lynne Margaret Webber,

South Africa

I am very impressed with the Online Urology & Nephrology Open Access Journal. This open access concept gives opportunities for Urologists, Nephrologists and any physician who is treating or researching in Urology and Nephrology, from around the world to share their experience, research, and innovations with no reservations or limitations. The articles submitted are scrutinized by a peer group and published very soon without delay. I had submitted an article on invitation by the editor which has been since published. The open access concept gives everyone the access to the entire article without the need for registration or payment. I wish the Journal, the editorial board and all who are involved in the making of the Journal, a great success and may the open access concept be universally adopted to enable everyone to gain and update knowledge at no expense.
Dhinakar Logesan,

Oman

Based on my experience with the staff and the peer review process and based on my knowledge of your mission and vision, it is my pleasure to write in support of your online journal UNOAJ to encourage the exchange of work products like research, review reports, opinions, case reports, etc. This dedicated work and such fine quality is important to facilitate the intellectual collaboration of clinicians and scientists from around the world. Best wishes in achieving your good goals.
Nabil Guirguis,

USA

I deem it a privilege to be associated with such a highly esteemed open access, peer-reviewed journal, Advances in Tissue Engineering and Regenerative Medicine. The very high caliber and accomplished team of Editors (Honorable Editors, and Associate Editors) as well as experts, places this journal in an unparalleledclass of its own.The uniqueness of the journal is based on the internationally diverse and rich experiences of all the experts (academics, researchers and publishers) on board; which will translate into the quality of published data that will be available. I am confident that the scientific community, the academia, researchers, as well as clinicians, will have access to cutting edge nanotechnology-based research data and publications that will enhance their research activities and practices, thereby meeting the goals of MedCrave, which is 'to accelerate the beauty of pure science to all those who need it'
George Kwamina Toworfe,

Bahrain

As one of the Associate Editors of MOJ Food Processing & Technology (MOJFPT) published by MedCrave and also as an author writing for this journal, I am impressed with the professionalism of the staff and editors who do a wonderful job of providing timely corrections, high-quality feedback, and fast publication of manuscripts. I wish to express my sincere appreciation for the Publisher and the staff for their efforts, and dedication to maintain the high integrity of their publications. I believe that through these years in our journal many articles of high quality have been published, which have made a visible contribution to the promotion of new theoretical and practical approaches in the field of food Science and technology. All the best to you for the future, dear Med Crave Group, and good luck with your work. I wish good luck to all authors.
Mohammed Abdalbasit A Gasmalla,

China

My experience with MedCrave IRATJ was excellent. I was able to count on the help and understanding of Miss Monica, editorial & review analyst of MedCrave, all the time. The process of reviewing, editing the work was very fast and efficient.
Eduardo Garea-Llano,

Cuba

The articles in Journal of Cancer Prevention & Current Research (JCPCR) are concise, critical, and valuable overviews of new developments in cancer researches. In fact, the JCPCR comprises the excellent, up-to-date, and comprehensive articles in cancer researches. The methods and ways which presented in the JCPCR are valuable examples of pioneering researches. I believe the Journal of Cancer Prevention & Current Research raises awareness about the importance of cancer researches in human life.
Mohammad Zarei,

Iran

My experience with IJFCM was grateful. Dorottya was supportive and kindle.
Aline Oliveira,

Brazil

The Editor is very prompt in taking action.The review process is very fast. It was a great wonder to me that our article was published in 12 days. I submitted my paper on July 21, 2022 and it was published on August 2,2022. I am very happy to have association with your journal to publish one review article without any problem. I heartily congratulate all the staff of the Journal of Bacteriology and Mycology for their kind help and esteemed cooperation.
Prof. Dr. Mahendra Pal,

India

I checked for the book in your MedCrave site and I am very glad with the result. The text is very well presented. Thanks again and keep up the excellent work.
Hisham Gad ,

France

As our journal is still relatively new and still growing, being the Editor-in-Chief for the Journal of Nutritional Health and Food Engineering, I have been impressed with the quality of our published articles. I am also on the editorial board for a number of high impact journals and feel that we have similar standards that lend to having a highly-credible and reputable outlet for the dissemination of science within our field from committed researches around the world. We have a sound peer-review process that is improving and becoming more solidified as we continue to obtain highly-competent volunteer reviewers. The process of the editorial staff handling manuscripts to expedite the publication process for rapid publication is also noteworthy. Comparatively speaking, our manuscript fees are minimal and, as a courtesy to our readers, all published articles are available full text without charge. I am truly appreciative to our reviewers and our editorial office staff who make this achievement possible.
Darryn S. Willoughby,

USA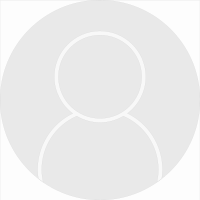 Complementary and Alternative Medicine guys have done a great job getting this book out as a galley proof.
David Harshfield ,

USA

I have a positive experience with the Journal of Cancer Prevention and Current Research (JCPCR) both as a reviewer and an author. As author, I was so impressed by the competence and promptness of the peer review process, valuable reviewers' feedback which helped to improve my manuscript. As a reviewer, I am impressed by the quality of research the JCPCR receive and by the meticulous commitment to my comments on the reviewed articles.
Mahmoud Motaz Mohammed,

Egypt

Being one of the editor and part of the team of the journal. I would like to congratulate the whole team of the journal and all the members because in few months you are reaching higher and higher levels mixing valuable experiences from all the world. This journal will sure have an important place in the world of pediatrics and neonatology and a journal that every pediatrician should read.
Robert Sacy,

Lebanon

I have contributed a number of Research and few Review articles for publication in Journal of Dairy, Veterinary and Animal Research (JDVAR - MedCrave Journals). I have been an Expert reviewer for more than 12 International Journals of repute since more than a decade. On comparing other Journals, I can vouch for sure that the review process for the articles carried out by JDVAR is done very methodically and the quality of Research and Review papers published by such Journal is 'par excellence'. Very few publications publish the manuscripts in color (barring black and white), including color photographs. I congratulate JDVAR for making their Journal getting more visibility and gaining prominence in the 'Scientific Research Arena' related to Food and Agriculture, even though they just had a humble beginning.
Atanu Jana,

India

Very timely, courteous and professional in AOVS. My work was well received and I got all the guidance I needed throughout the process which helped the publication run through to be smooth.
Sareta Dubay,

Trinidad and Tobago

It's my pleasure to be a member of MOJ Food Processing and Technology (MOJFPT) as an associate editor.. I always update my know-how with recent and key innovations of the articles written by highly talented and professional scholars all over the world. As the journal deals with food and food products, I can say it is the CORNER STONE for the health of consumers which assure safety, quality and nutrition and standard basement to food industries. It is my great pleasure working with this journal. Thank you all staff members for the marvellous work and I really be grateful for it.
Bereket Abraha,

Eritrea

I had a very pleasant experience working with MOJAMT. Their responses were lightning-fast, and they did an excellent job with my article. Overall, I am extremely satisfied with the level of service provided.
Boris Bard,

Canada

It is an honour for me to serve as an author and a reviewer of Urology & Nephrology Open Access Journal, the journal take it's place quickly in the open access medical publication, with growing number of quality articles, I have to congratulate the editorial staff for rapid review process and fast publication.
Mohammed Mahdi Babakri,

Yemen

Fast, reliable process and a valuable feedback by the reviewer of AAOAJ and I was fully satisfied
Peter Wild,

Switzerland

Excellence in work Quick response and follow-up Highly scrutinized publication in SIJ and I see that they are good and meet international quality standards. They seek to build a council of editors and experts from all countries of the world, and this distinguishes them.
Azab Alaziz Alhashemi,

USA

Advances in Ophthalmology & Visual System is an excellent international peer reviewed scientific publication for students, researchers as well as practitioners in clinical and academic practice. The mini reviews are awesome and the research papers provide excellent platform to bring out the latest in ophthalmology. The editorial board is huge providing the fastest review and appropriate platform for quality publication for the researchers worldwide. May this journal continue to serve the science of ophthalmology for years to come.
Mihir Kothari,

India

Urology & Nephrology Open Access Journal is proving to be unique in the online publishing of quality peer reviewed Urology manuscripts with open access to everybody for viewing, reading and downloading any of its publications. My personal experience with this journal and its staff has always been pleasant, warm, welcoming, honest, understanding, accommodating needs, fast and effective. I feel encouraged and motivated to publish more in this journal which I am sure, will soon rise to great heights.
Shiv Kumar Pandian,

UK

Your had been making a fantastic work in the several publications, the time in send us the different comments of the reviewers is fantastic, really, is a excellent work.
Norma Rangel Vazquez,

Mexico

Overall it was a good collaboration, the publication process in AAOAJ completed quickly and precisely
Tibor Endre Nagy,

Hungary

As one of the Editors of the Journal of Dairy Veterinary and Animal Research published by MedCrave and also as an author writing for this journal, I would like to emphasize high professionalism of the staff and editors who do a wonderful job of providing timely corrections, high-quality feedback, and fast publication of manuscripts. Nowadays, it is important to have an immediate access to online publications, and MedCrave provides it, which is greatly valued by researchers from all over the world. I wish good luck to all authors.
Elena Boldyreva,

Canada

You will find in this journal valuable and original articles to keep pace with current research in Nutritional Health & Food Engineering.
George Grant,

Canada

I know the good work of MedCrave Group from the Journal of Nanomedicine Research, of which I am Editorial Board Member. I still remember when we published the first issue of this journal, and I was honored with the pleasure to write an editorial. That time I wished the journal good luck and success. Meanwhile, the Journal of Nanomedicine Research is increasingly established in the field, and features articles, reviews, editorials and comments from key players in the field along with established researchers and upcoming members of the new generation of nano medicine specialists. It is exactly this vibrant mixture that paves the way for a successful future. All the best to you for the future, dear MedCrave Group, and good luck with your work.
Ille Gebeshuber,

Austria

My overall evaluation about the work, quality and service of Journal of Analytical & Pharmaceutical Research, is excellent. The mechanism of the manuscript handling is really fast with immediate decision and the staff is always kind and readily available to help.
Marcellin Ndoe Guiaro,

Cameroon

"It has been a pleasure to work with the staff of the International Journal of Complementary & Alternative Medicine. My paper was professionally formatted, peer reviewed, and published in a timely manner. I also appreciate the reach and strong online presence of the journal. Thank You."
Kimberly Burnham,

USA

I have collaborated with AOVS over the last 2 years. Their professional and courteous approach made the whole process simple and enjoyable. I am very proud to have my work published in this journal.
Alastair Stuart,

London

I am glad to have the opportunity to interact with such a Journal of Bacteriology & Mycology: Open access. A welcoming attitude, steps towards authors will always attract new researchers.
Uladzimir Ivantsou,

Belarus

Hematology & Transfusion International Journal is doing an excellent job with publishing excellent research articles in hematology and oncology. Also it is good about the organization, is efficient and timely publishing.
Mohammad Muhsin Chisti,

USA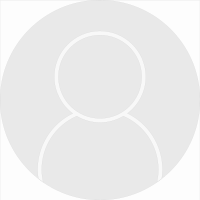 Publishing in MOJ Civil Engineering enables the dissemination of research around the world, spreading projects and their results to gain notoriety in the academic and professional community. The fast publishing process allows the article to be published in a short time span, including the entire peer review process until editing and obtaining the DOI. Thus, the submission of articles to the MOJ Civil Engineering offers researchers, professors, students and professionals, an opportunity to present their work in an agile manner and with broad access to readers. So, I congratulate the Editorial and Reviewing Team for the excellent work done in 2019!
Vanessa Meloni Massara,

Brazil

My purpose is to underline the strongly scientific approach to the knowledge of cardiovascular disease of the Journal of Cardiology & Current Research. Many reports contribute to that. I've published several papers, some of these supporting very recent progresses as the editorial "Algorithm, epidemiological survey and cardiovascular risk factors" and "Endothelial Dysfunction in Passive Smokers, a review, which develops the role of cigarette smoking in determining the cardiovascular damage. These articles have been carefully reviewed by excellent peer-reviewers according to the policy of the Journal.
Aurelio Leone,

Italy

The International Journal of Complimentary & Alternative Medicine has been the premier open-access journal for scientific publication in the field of alternative and complementary medicine. The editors are professional in their reviews and have always been open to the publication of new scientific theory and research. I highly recommend and endorse the IJCAM for scientific publication. They have published several of my articles and I am completely satisfied with the quality of their journal. I also appreciate the other articles they publish from scientist around the World working in the fields of alternative and complementary medicine. Bottom-line the IJCAM is the number 1 peer-reviewed journal in the World for the latest break-through science in alternative and complementary medicine.
Robert O. Young,

USA

I strongly support the open-access peer-reviewed journals of MedCrave publisher. MedCrave is the wave of the future for scholarly and globally publishing. The services that APAR provides are both valuable and visionary. I enjoy serving on the editorial board of Advances in Plants & Agriculture Research and the opportunity to review some of the most recent work in my field.
Ahmed Hasson,

UK

"Quite by accident, I got a chance to be a part of the initiative as the first author published in the first issue of Journal of Otolaryngology-ENT Research (JOENTR). It inspired me to have more chances to collect my long-dormant thoughts about principles of Otolaryngology. Considerate review, faster publication and free access for everyone. The icing on the cake is that all of the content and marketing work the doctors put in is owned by the doctors and remains an asset to them. You retain the copyright of your work, and can do better by influencing directly the visibility and access to it by Social Media Networks-namely Twitter, Facebook, LinkedIn, etc. I look forward to seeing more and more doctors take ownership of their work, and build a stronger medical ecosystem! It is the very reason for me to accept Editor-in-Chief for JOENTR. Please join JOENTR community!"
Hee Young Kim,

Korea

I was nominated associated editor for the International Journal of Petrochemical Science & Engineering. I have been impressed with work ethics of the editorial board members and the journal of IPCSE. They are very prompt to reply and always try to finish reviewing the journal submitted to them within shortest possible time and more importantly maintaining the quality of the research article strictly. Being a member of the editorial board I also found an opportunity to be familiar with other prominent researchers in this field. I really feel honored to be a part of this journal and wish its bright future
Mohammad Rajibul Haque Akanda,

Bangladesh

I am extremely happy for the sincerity and promptness of Babitha from IJAWB for collecting the manuscript from me, processing duly and publishing at the quickest possible time. Thus highly thankful to you Babitha. I will definitely submit more articles with an expectation of such sincerity from your end to encourage me in future. Thanks a lot.
Giri SC,

India

I have had an excellent experience publishing our article in Journal of Nanomedicine Research, and viewer number has dramatically improved due to your open access policy + DOI. I was happy publishing our article with the JNMR publication due to the following reasons: Fast publishing time, Affordable fee structure, Open access / more visibility of the published paper to audience all over the globe, and Professionally reviewed and Prompt manuscript review process, etc.
Conrad Rizal,

USA

Rarely is the process of manuscript editing and publication as uniformly positive as what I experienced working with the Journal of Human Virology and Retrovirology . All communications with the editorial staff were extremely timely, cordial, and helpful. My manuscript was reviewed quickly, copy edited in record time, and my requests for changes were cheerfully and professionally executed. The end result is a high quality publication of which one can be justifiably proud.
Lydia Temoshok,

USA

I have a wonderful experience in MOJPH, I was really excited to publish my article and the process was fast and resolutive.
Thiago Rocha,

Brazil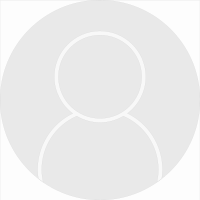 The step by step guide and support system provided from manuscript submissions to the final publication are awesome in Material Science & Engineering International Journal. The timely responses to questions and issues are commendable.
Olaniran Oladayo,

Nigeria

During these last years The Journal of Nutritional Health & Food Engineering has gained more and more insight and readibility worldwide. There is not so much journals at the interface of technology, food science and human nutrition, and JNHFE brings such a transversal perspective on researches. With a relevant editorial board including scientists of all around the world it offers opportunities for researchers from every country to publish their works. In addition we can find in JNHFE very diversified kinds of papers such as original studies, patents, conceptual/opinion papers, editorials, reviews and commentaries which make this journal an open platform for scientific dialogues and discussion.
Anthony Fardet,

France

Editorial analyst was very quick to answer my questions and helped me to submit the manuscript in AAOAJ
Peter Sukhov,

Ukraine

I am truly honoured to have got this valuable opportunity to serve on the Editorial Board of International Journal of Avian & Wildlife Biology. The journal holds a strong scientific reputation in the international community of Biologists for the reason that it provides an unrestricted free access to all the latest research and findings from around the world. This is extremely helpful to many scientific researchers in developing countries in fulfilling their dreams. The publication process is convenient to all the authors and the editorial staff is highly efficient in maintaining a rapid and smooth processing of manuscripts. As the editor, I thank the editorial team for an excellent work and wish the International Journal of Avian & Wildlife Biology more success in the years to come!
Kirandeep K Dhami,

USA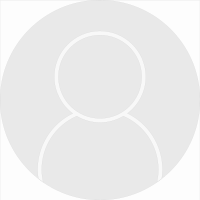 I am very happy with your International Robotics & Automation Journal. The quality and speed of publication are great.
Peter Lohmander,

Sweden

Editorial analyst of MOJSM is a very nice person. Responses were quick and always polite and efficient. The entire process was quick and generated a good-looking editorial paper.
Marco Machado,

Brazil

The article looks great! Thanks for giving this opportunity to publish our work in this Journal. It is also a great honor to serve as the Editor in Chief of the Journal. Looking forward to contributing to next volumes of JAPLR.
Shaukat Ali,

USA

Advances in Plants & Agriculture Research is an upcoming online journal with more creativeness. The quality of a journal is sound with more interesting and advanced articles most useful to crop researchers and students. I hereby endorse happily and recommend this credential journal to all subscribers.
Prakash Banavadi,

India

It was good experience with FRCIJ team.
Sangeeta Taak,

India

I am highly impressed by the courtesy extended to authors like me and speed of editing and professionalism shown by the entire team. I believe all knowledge must be free for all to be utilized for the betterment of mankind. The publishers of MOJ Orthopedics & Rheumatology, MedCrave online are taking great steps towards this goal. I look forward to work closely with them in future and offer my best wishes.
Vijay Panchanadikar,

India

Being able to make scientific knowledge visible through platforms such as MedCrave allows young researchers to have their work read by colleagues from all over the world. It is a real possibility that should not be missed. Personally, my experience with IJH was fantastic and I am grateful for all the help provided. The revision and editing times were correct and the contributions improved the final result of the paper.
Pablo G Rimoldi,

Argentina

The MOJ Proteomics and Bioinformatics is becoming a reputed Bioinformatics Journal. The turnaround is fast and the Editorial assistants are friendly and professional. I am looking forward to seeing the published articles in MOJPB cited in PubMed in the future
Ramaswamy Narayanan,

USA

I am very interested in cooperation with AOVS in MedCrave
Rudkovska Oksana,

Ukraine

As a Senior Editor of the Journal of Psychology & Clinical Psychiatry, first of all I would like to commend our service for its care in the management and implementation of our online magazine. In particular, I would point out its promptness in peer-review and publishing process. I believe that through these years in our journal many articles of high quality have been published, which have made a visible contribution to the promotion of new theoretical and practical approaches in the field of psychiatry and clinical psychology At the end I hope that these up to date positive results will on wards characterize our journal.
Aldo Spelic ,

Croatia

Advances in Plants & Agriculture research is a dynamic journal with cutting edge scientific information. They offer an excellent service and opportunity to show novel high quality research issues from many different countries.
Marcelo Huarte,

Argentina

I would like to thank all the team of MedCrave for publishing of my manuscripts. Your site is well organized, your team keeps high standards, there is quick response between us and i think it is the most respected scientific journals. Thank you very much for the pleasant cooperation that we have.
Elena Perlep,

Greece

As Radiation Therapy Technologist, interested in research and education, I found in Journal of Cancer Prevention & Current Research (JCPCR) another way to share my experiences with patients and the new available technology against cancer. People behind JCPCR are professionals and answer your questions if you have any.
Jasmina Alexander,

USA

The correspondence and communications with the Biometrics and Biostatistics International Journal team are all timely and positive.
Malik B Malik,

USA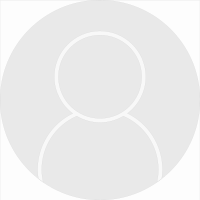 I send you, and the whole publishing house, the warmest congratulations for this success of CEEOL indexing! It is the fruit of a sustained work of the highest quality in Sociology International Journal. I wish you more and greater achievements.
Adina Mihailescu,

Romania

The IJFCM Team acted in an agile, welcoming and responsible manner in the management of the manuscript submission, evaluation and publication process. I am happy to contribute to a promising journal in the field of community health.
Rozemere Cardoso de Souza,

Brazil

Medcrave editorial analyst from MOJPH followed up on my paper properly. Happy to receive their support with professionalism and timely support. Everything was smooth and timely.
Yubaraj Adhikari,

Nepal

Very good experience with MOJBM, great support and communication.
Elena van Dijk,

Slovakia

Overall a very good experience with JLPRR. Authors are given complete liberty to submit the manuscript.
Sumalata Chittiboyina,

India

That is a great job. Giving the practitioners in the speciality a good access to all scientific manuscripts for free without restriction. It is a great help for researchers and students to get in touch with the recent developments in obstetrics and gynecology. That will definitely improve the quality of the practice and the quality of research.
Galal Lotfi,

Egypt

MedCrave is a good publisher with a long history in research, allowing it to be recognized globally, supporting publications a lot in MOJPH. Their work is meticulous and neat. The quality of the work is high and allows its reach worldwide. I am very satisfied with their level of work.
Dietmar Rodriguez,

Ecuador

My experience with IJFCM was grateful. The Editorial Analyst was very helpful and kind.
Daniel Xavier Lima,

Brazil

I am grateful for the support provided for the publication of the manuscript in MOJSM
Leonardo Mesa Torres,

Cuba

Submission process is simple. Processing is rapid. Horticulture International Journal is patient with authors to pay the publication fee. Good waiver percentage is given to authors from poor home. Overall i appreciate MedCrave for their speedy process from submission to publication
Tabi kingsley mbi,

Cameroon

Anne Gibson functioned as a superb editorial assistant. She was courteous, prompt, informative and highly efficient and reliable in attending to due edits. She clearly has great respect for the journal, its contributors, and the publishing process. I also had the honor of a prompt and thorough peer review by the eminent psychiatrist, Vernon Neppe.
Matthew Bowen,

USA

MOJCE has a great potential to compete with others and the service of the staff is very good for authors.
Ahmed A Ibrahim,

USA

The experience with the Journal is excellent. I really appreciate everything from submission to final publication. I wish to continue publishing my work in the journal.
Gbeminiyi Sobamowo,

Nigeria

International Journal of Vaccines & Vaccinations has been an excellent open-access journal for scientific publication in the field of immunology. They are professional in their reviews and have always been open to new scientific theory and research. I highly recommend and endorse the IJVV for scientific publication. They have published several of my articles and I am completely satisfied with the quality of other articles they publish from scientist around the World working in the fields of vaccine research.
Robert O Young,

USA

In an open access world, it matters to publish your article in a prestigious journal. While you are publishing your article; review process, typewriting process, correspondence and responsibility of publication are very important. I had tried some open access journals earlier. I had problems including delays in communications and correspondence, review process, revising and amendments process! Sometimes it took months to implement amendments! When I have sent my opinion article to Advances in Ophthalmology & Visual System (AOVS). The quality of paper was ensured by their super fast qualitative peer review. The paper was type written, reviewed and published at same day. They have also kept satisfactory correspondence after publications, as I have made amendments for 3 times! It was exciting! I really enjoyed the process and will keep to publish my articles in this journal. Hope that AOVS get listed in PubMed etc in near future. It would not be far as the publisher is aimed to improve the system day by day and also attracting more honorable authors to publish their highly valuable research articles in AOVS!
Joobin Khadamy,

Iran

I would like to congratulate the MedCrave for achieving great success. It's due to your leadership and hard work that the Journal of Cancer Prevention & Current Research could achieve this high level. I would like to offer myself to serve your Journal. I could provide important feedback for the articles submitted to your journal and help make the Journal a more prosperous future. I certainly enjoy reading this Journal and thank you for sending me papers to review.
Gamal Abdul Hamid,

Yamen

I really liked your professionalism as a representative of EDITORIAL & REVIEW ANALYST, MOJBM, especially the steps taken when receiving the article and the end of the presentations, as they remain in the gallery, it is very well illustrated. I really like to publish in your magazine and I congratulate everyone.
Alba Cortés Alfaro,

cuba

May I take this opportunity to thank you for the Journal's Reviewer and the Journal's professional efforts and your kind communications and efforts to make the success of this publication, which I'm delighted to have my contribution in your journal for the knowledge sharing to the colleagues of the health professionals. My background credentials are in nursing education, public health and health services management, as well as academic. Nutritional health is one of the most essential and significant area across all interdisciplinary studies in our health fields and the JNHFE provides an efficient platform that brings valuable knowledge for our sharing globally.
Alice M. L Li,

Hong Kong

This is my pleasure to be a part of MedCrave Online Journal of Immunology (MOJI) as an associate editor. Many thanks to Editor in chief and Editorial Office-MedCrave Group. I found this journal very organized with friendly staff. MOJI is working so hard to publish good quality papers and they have been successful so far. So as a member of this brilliant family, I wish all the best for MOJI to be cited in the outstanding world databases very soon. We all need to work hard to get it happened! Thank you.
Fattah Sotoodeh,

Iran

I have published with this Journal of Bacteriology & Mycology: Open access on several occasions and am very pleased with each paper. The publication quality is excellent. The submission process is clear and the instructions to Authors is straightforward to follow. As always, the references are always a nuisance to get formatted properly, but the guidelines and other authors manuscripts make this relatively easy to adjust accordingly.
Cameron Jones,

Australia

Journal of Analytical & Pharmaceutical Research is a welcome addition to the collection of other field-related periodicals with a wide scope of the covered areas. The journal effectively facilitates rapid but critically peer-reviewed publication of articles that are available through an easily accessed online mechanism. The effective role of the journal in the advancement of the educational, scientific, and industrial aspects of pharmaceuticals cannot be over emphasized.
Ahmad Safavy,

USA

International Journal of Vaccines & Vaccination is great about work, quality, service and following up.
Mohammad Salehi,

Iran

I always got quick response via email and IRATJ papers were published quickly.
Songming Hou,

USA

I highly recommend Advances in Ophthalmology & Visual System. This quality peer-reviewed online journal is staffed with industry leaders in ophthalmology that are knowledgeable and skilled in representing what is current in the eye care field.
Jason Schmit,

USA

Today's world moves at a lightning quick speed and publishing new knowledge should not have to languish due to traditional methods. Although disseminating scientific discovery has been traditionally slow MedCrave allows practitioner and researchers the ability to match this modern pace. MedCrave affords humanity the ability to discover truth by building on previous discoveries with swiftness and high-integrity. That is why I fully endorse MedCrave to all my colleagues.
Damian R. Mingle,

USA

International Clinical Pathology Journal(ICPJL) is a very good platform for research publications.
S Siva Jothi,

India

I published my Article at the Journal of Investigative Genomics this year. I guess our cooperation has only a mutual good impressions and great experience. This is a great scientific Journal with high competent reviewers. The staff of the Journal is kind, quick, hard working and understanding. All problems in processing the Article are very quickly solved. I evaluate this journal as very professional and I wish to the Journal will get a high impact factor and hope it will included into the Web of Science scientific citation indexing service soon".
Rustem Ilyasov,

Russia

Advances in Obesity, Weight management & Control journal is well reputed in medical research field. It is right choice for the publications for the researcher's world over. Presentation style of journal is very nice. I recommend Advances in Obesity, Weight management & Control to researchers for their publications
Anjum Hashmi ,

Saudi Arabia

I found MOJ Orthopedics & Rheumatology journal quite scientific and open to new ideas. Very professional with the authors and the reviewers. The Journal is beacon to readers with new knowledge and information.
Araz Massraf,

UK

I am satisfied with review process in IJH, paper handling and final proofread of my paper. Good luck.
Chee Kong Yap,

Malaysia